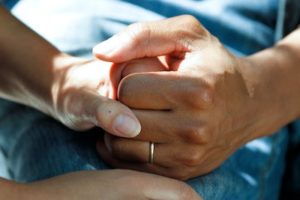 The coronavirus pandemic has had a hefty impact on Carers in the UK, with 7 in 10 unpaid Carers saying that their emotional and mental health has deteriorated. People in the UK reported spending on average 4.6 more hours a week caring compared to before the pandemic.
Deteriorating mental health and burnout
The pandemic has led to increased responsibilities for carers, with the usual services and support networks being diminished during this time. The cumulative effect has left more than three-quarters of respondents saying that they are experiencing unprecedented levels of burnout (Carer Well-Being study, by Merck).
Carers UK
According to Carers UK, an estimated 13.6 million people in the UK have provided unpaid care during the peak of the pandemic and continue to do so.
Helen Walker, chief executive of Carers UK, said the study is the "largest and most comprehensive comparative global study of unpaid carers", adding: "The last year has shone a light on the extraordinary support unpaid carers have provided, but this has come at a cost, with many experiencing severe emotional strain and burnout. Carers are in need of support and are at risk of illness as a result".
She goes on to highlight the importance of national and local government taking this seriously and the importance of providing respite breaks and improving awareness and access to resources available to carers whether it be emotional, physical or financial.
Emotional support for Carers
As a carer myself, as well as a counsellor, I have some lived experience of the difficulties of pandemic life when supporting someone who is vulnerable. I can't overstate the importance of putting in some emotional support for yourself, to help support you and find ways to avoid burnout.
One advantage of the pandemic has been the growth of online counselling, which has made it possible to have counselling sessions on Zoom. Indeed, many of my clients who are carers or SEN parents have reported that the online format is easier for them to access – the sessions can be easily accessed without the need to travel, park and so on – which saves time and makes it more possible to attend. For other carers, a reason to leave the house and to come to a face to face session is important, so I will also be returning to that from June 21st.
I have written more about the benefits of counselling for Carers where you will also find a link to some other local resources for Carers.
And I will say it again… it is not selfish to take time to support yourself – it is essential. Being there for others is easier when you take time to refuel.