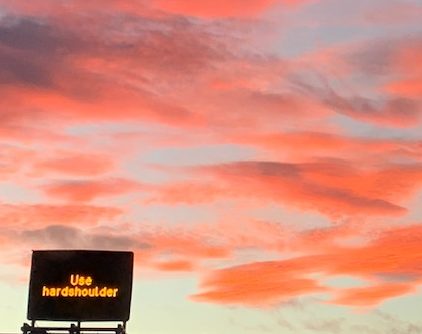 ⚠️ Use hardshoulder ⚠️  I love this sign and sunset on the way back from my son's clinic appointment today. It got me thinking…
So often it's easy to discount the 'hard shoulders' of support that ARE there, particularly when external resources and services are limited.
Support can come in many forms – friends, family, kind staff, nature, cups of tea – and today, a little gift for my son from the manga shop owner when he found out he was attending a hospital appointment. It really cheered the day along 😊
Thank you to all you 'hard shoulders' of support out there ❤️   The ones who give you an understanding nod when your child is having a meltdown at the supermarket. The friend who does a load of washing for you when your machine is broken. The calmness of nature that we can always rely on. The people who listen without having to fix it. Thank you.