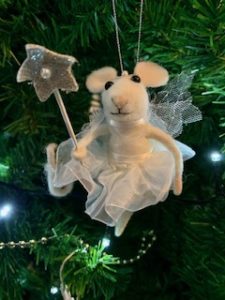 Christmas can be a stressful time and for many people, it's a time of reflection that things are not quite as we'd want them to be.
Mums often take a large role in organising Christmas festivities. The expectation is for Mums to juggle present buying, making arrangements to see family and friends, cooking like Nigela Lawson, decorating the house, being fun and Christmassy – all without breaking a sweat and whilst looking glamourous! Hands up for who is exhausted?
It's certainly been a very difficult year for most of us. In 2020, more than ever, we are learning to be adaptable, and who knows how our Christmas plans will end up.
But my hope is that you will get a little bit of time to appreciate what is going well in your life, amidst the chaos of Christmas. I wish you a peaceful time and best wishes for a much, much better 2021.