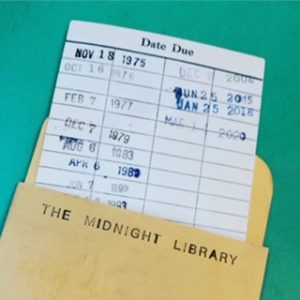 We're in the first week of Lockdown 3, and it is already feeling a bit like Groundhog Day. However, one advantage of staying at home is that there is lots more time for reading. Reading is great for opening up new perspectives on the world, especially when hope can be hard to see.
I stumbled upon Matt Haig's new book 'The Midlight Library' and what an absolute gem it is. It was so good that I got completely in the zone reading it and totally lost track of time. I was willing on the main character Nora to re-discover the essence of herself and overcome her regrets.
It was very eloquently written and it was so reminiscent of the work that my clients do in a Counselling session. We often work on examining past events, processing emotions in the here and now and thinking of any changes that clients want to make for the future.
I don't want to spoil the premise of the book, but the Midnight Library concept of 'unlived lives' and the possibility of change, really gave me a sense of hopefulness.
When I was studying Counselling, the mantra on the wall of our college was:
Awareness = Choice = Change
And I love that this concept is backed up by science. The neuroplasticity of our brains allows new neural pathways to emerge and along with them, new, more helpful thought patterns.
I encourage you to get hold of a copy of this book. Its a wonderful celebration of life's possibilities and is an uplifting story. If you don't have the concentration for reading at the moment, the Midnight Library is also available on audible, read by Carey Mulligan.